With over thirty-years of entrepreneurship and strategic consulting, Confederation has been providing the present suit of services since 2005. A dynamic team of subject matter experts continue to support clients across the globe from large public companies to small incubating start-ups.
From our three regional offices and two international locations, we have an agency network of over 1,400 affiliates across forty-five countries. Our team is nimble, our partnerships are strong, and our commitment is to always serve our clients in achieving their operational objectives.
From Start-up funding, to human resourcing and recruitment, strategic consulting, immigration management and property rentals; Confederation Group can service many business needs.
Strategic Human Resourcing
Human Resource Background
Our Human Resourcing division was founded in 2007, and grounded in over 30-years of direct HR and management experience. Our recruitment experience has engaged Island Recruiting in every province of Canada and three countries. We have supported international firms such as Aim-Trimark, Honeywell and Novartis. as well as many small and medium enterprises to identify, screen and select exceptional talent. We have also supported businesses, organizations and governments to develop HR policies and strategic consulting. Thought our practical and credentialed experience, we have adapted from recruitment, to consulting to customized HR software development. We look forward to supporting your organization.
HR Consulting 
Providing comprehensive research to governments, industry associations or target clients has become a speciality and passion for our consulting team. From the collection, digestion and interpretation of data we have provided governments with policy development, evaluated many strategic industries payroll positioning and recommendations and examined corporate direction and priorities.
If you require strategic research and consulting, with a human resource or business lens; our team are uniquely qualified and experienced to support these needs.
---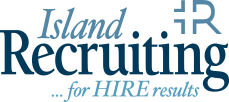 Island Recruiting have supported our clients in every province of Canada, from our head office in Charlottetown Prince Edward Island. Our team has expanded and contracted with economic conditions but always included Chartered Professionals in Human Resources (CPHR), Regulated Canadian Immigration Consultants accredited through the Immigration Consultants of Canada Regulatory Council (ICCRC), members in the Canada Association of Professional Immigration Consultants (CAPIC), as well as strong academic and practical grounding.
Island Recruiting is our contingency recruiting entity, providing on-boarding and recruitment services for our small, medium and enterprise level clients requiring professional support to identify, screen and select qualified talent.
---
Confederation Executive Search
Our professional search service is dedicated for higher-level CXO, CAO, President or senior management and even physician-leadership engagements. A team is assigned to identify and engage high-level professionals to support and enhance organizational growth.
Our process is more systematic in assessing the organizations culture, strategic direction and ensuring a selected candidate meets the criteria to achieve operational goals. Confederation Executive Search is our white glove consultation service.
---
HRi (Human Resource innovation)
Innovating and developing adaptive HR solutions to better support our clients has been a constant through our company. From our series of regional labour market portals (Employ) to our Predictive Labour Market Analytics (Labour Mine) to our Data Analytics platform; we respond to market conditions and address market opportunities by providing proactive supports to a dynamic and evolving HR industry.
---
Confederation Immigration
Confederation Immigration
At our core we are a human capital company. Confederation have developed industry leading approaches to support our clients requirements in locating the best talent from around the globe. As Certified Immigration Professionals we have been selected by provincial governments to support their immigration requirements, including the Province of Prince Edward island and the Province of Nova Scotia. 
With almost twenty years of providing professional immigration services Confederation has assisted hundreds of families to start a new life in Canada, further enabling the economic, social and cultural fabric of our communities. 
---

Confederation Capital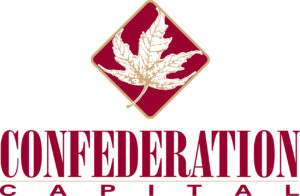 Founded in 2003 and registered as an Investment Intermediary with the province of Prince Edward Island in 2005, Confederation Capital remains committed to supporting
province of Prince Edward island to attract, recruit and retain newcomers from around the globe as Authorized Island Agents for the government of Prince Edward Island.
Supporting our immigration clients to achieve their goals and dreams we administer local and global processing to support our clients with business immigration, business start-ups, business acquisition, work-permits, labour connected opportunities (provincial, federal, Atlantic Immigration Pilot (AIPP), Express Entry (EE), student visas, marriage, and family reunification.
---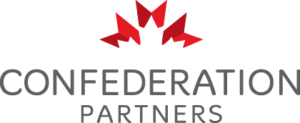 Confederation Partners
Confederation Partners is a pioneer and long-time specialist in business immigration and citizenship by investment programs. Since 1989, Confederation has assisted over 3,500 families to immigrate and settle in Canada, the USA, and other countries.  These families have directly invested over $605 million in a wide variety of businesses, infrastructure, and other programs.
Represented by an experienced group of professionals, Confederation is committed to confidential service, integrity, and trust. Its unique and innovative investment products and immigration programs, along with its network of over 1400 partners in 45 countries worldwide, provide unequalled responsiveness to clients' needs.
Strategic Consulting
Strategic Consulting
Confederation Group, in coordination with related entities Island Recruiting, Focal HR, Confederation Capital and Confederation Immigration has provided a considerable library of strategy consulting to governments, industry, and business.
Our team are experienced and motivated by challenge. Using proprietary research tools and techniques, we can collect, analyze and report on a variety of information with unique ability to source and generate data as may be required.
Areas of consulting include: Strategy, Marketing, Public Affairs, Research, Digital Media, and Facilitation.
---
Confederation Properties
Property
Our property division consists of commercial and residential rentals with over 85,000 sq/ft of available rental space. Our space is flexible and ranges from individual office locations, to shared incubation space, to 6,500 sq/ft professional office configurations and 35,000 sq/ft of light industrial space. We have a variety of options that will help our clients grow from incubation to full scale industrial production.
---
Property Management 
With over thirty years of property management experience we are an outsourced partner who can support our clients with rentals, accounting, property management from complex heating system maintenance to system management including elevators, alternate energy platforms, swimming pool maintenance and construction management. Our committed team of professionals are an outsourced group who can provide you comfort your investment is well managed and optimized.
Confederation Cube Incubator
The Cube – Growth- Innovation – Incubation 
The 'Cube' is an incubation accelerator and a business support ecosystem. with over 85,000 sq/ft available to support business initiation and expansion, the Cube offers collaboration incubation space, small office staging and light industrial space. 
The Cube can also support operational expansion with experienced business mentorship, human resource supports and early stage 'smart' seed capital financing.
---

Investments 
The Cube Incubator ecosystem is a member of the National Angel Capital Organization (NACO) and have provided both debt and equity based financing to early stage start-up companies. Several successful divestures have occurred by Cube principle, culminating with the sale of a successful information technology company to a publicly traded company for an attractive multiple revenue.
Recent start-ups include:
Confederation Analytics
information digestion is a competitive necessity in our connected global environment. using the most current data agglomeration technologies from primary survey structuring to dark-web data mining  – Confederation analytics supports our clients thirst for competitive knowledge collection. status: under management 
A2B Design Engineering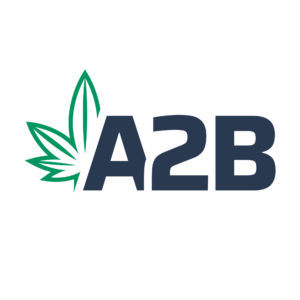 Working with the largest Cannabis producers in North America, A2B design Engineering have refined production and waste management efficiencies, enhanced agricultural yields using research and innovation and traveled to partner with leaders in the Netherlands, Pakistan and across Canada. status: suspended pending market improvement
E365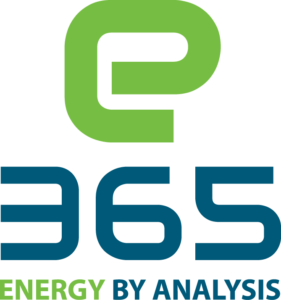 Custom designing alternate energy systems for a carbon-based economy is the focus for this sustainability company. Initiating and founding the first Atlantic Canada Green Expo (AGEX), licensing low voltage thermal heating solutions (Carbon Therm), licensing  hydronic heating systems connected to air-to-air and air-to-water systems, and designing and assembling polycrystalline photo voltaic solar panels. status: divested
Pelleco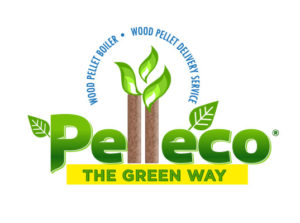 Atlantic Canadas first bio fuel retail and distribution company revolutionized a traditionally enthusiast market by providing reliable bulk delivery of biomass for residential and industrial clients including online ordering of products from heating appliances to biomass boilers. status: divested
Employ
Employ is a labour market portal designed to allow local employers to publish and manage their HR requirements. entities were established in PEI, NB, NS, NFLD, Alberta and granularly supporting smaller markets where HR professional supports tended to not be readably available. status: ceased, government interference 
LabourMine
Providing predictive analytics of labour market information, governments,
industry and post secondary educational institutions can evaluate and manage their programming or hiring based on projected labour needs and modify planning to accommodate anticipated need. status: suspended